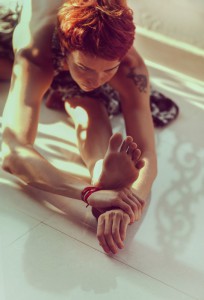 Anna teachers and practices traditional Ashtanga Yoga. She is an authorized teacher (authorized level 1), being granted a blessing for teaching from Sharath Jois. She is a founder of Ashtanga Yoga Shala in Saint-Petersburg — the first authentic Ashtanga Yoga school here.
Successfully graduated from the TTC in Saint-Petersburg and from Marc Darby TTC as well. Studies in KPJAYI in Mysore (India).
Anna's Schedule
Monday-Friday 6.30 a.m. — 9.30 a.m. Mysore class.
Saturday 9.00 a.m. — 10.30 a.m. Led class.
Instagram: @anna.guryeva.ashtanga
Certificates